An endearing tale of a man with a cranial deformity named Dennis, whose head looks like a moneybag. As he navigates his life with his physical difference, external assumptions begin to taunt him and fetishize his identity. Dennis meets a political cartoonist named Catherine, and it is evident a special connection has been formed. From the dialogue between Dennis and his mother, it is interpreted that his life up to that point was rather lonely and dependent on his worrisome mother.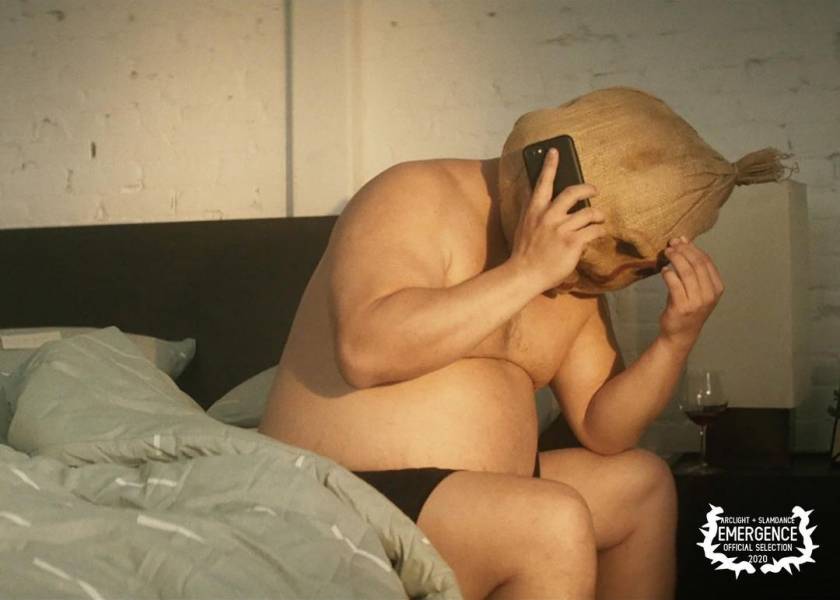 A theme that comes up time and time again in this short film is the idea of exploitation. Several characters communicate with Dennis just to get something out of his condition, whether than be money or artistic ideas. There is a definite social commentary which director Patrick O'Brien sensitively approaches with careful yet complex screenwriting. Color correction gives a muted, dulled effect to the film which Dennis' earthy clothing matches well with.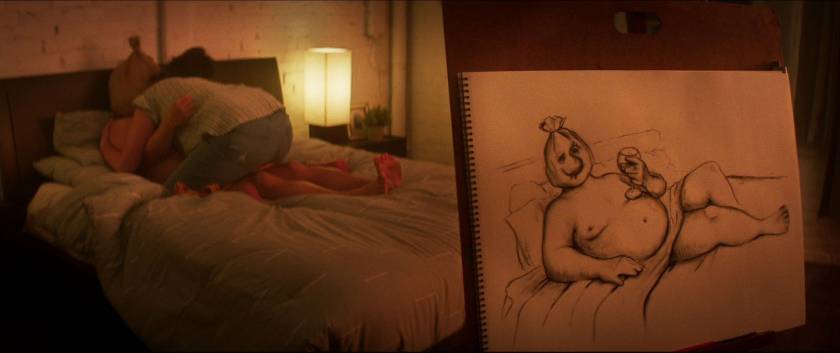 In a scene where the romance begins, Dennis tries his best to blend in with the background of the bar, whilst Catherine wears a striking blue blazer to counteract herself from her surroundings. They are people with wildly different experiences and approaches to life, which is what makes this romance unexpected and unpredictable as it unfolds in front of us. However, a twist in fate goes against Dennis as he is faced with intense violence and discrimination. This is where the power of human connection and empathy is truly challenged.
In Conclusion
Beautifully shot, Moneybag Head utilizes dimly lit environments to appropriately capture the sincere outside world and the intimate warmth of indoor private spaces simultaneously. Its dreamlike scape contrasts sharply with its more realist, gritty moments which are reminiscent of old kitchen sink dramas. What unites the two is O'Brien's gorgeous storytelling through script, lighting and of course, brilliant actors.