Top 10 Film Festivals for Student Filmmakers To Submit To In 2023
Film Festivals are very important for student filmmakers as they can showcase their movies in these festivals. Also, it is a great networking opportunity for student filmmakers. They can meet new directors and producers. However, there are hundreds of good film festivals. You should first understand the full range of film festivals as it will help you in finding the best film festival for your movie. Each festival has its own history, vibe, audience, and entry fee. It can be overwhelming for student filmmakers to find a good film festival for their movies. Thus, we have done the research work for you. In this article, we are going to talk about the top 10 film festivals for student filmmakers.

The Best Student Film Festivals For 2023
The American Independent Film Festival
The American Independent Film Festival is an opportunity for filmmakers across the wide world of filmmaking and screenwriting. This festival is a chance for filmmakers to take their work to the next level. We celebrate the best of the best in the independent film community, and work to bring opportunities, celebration and connections to the filmmakers.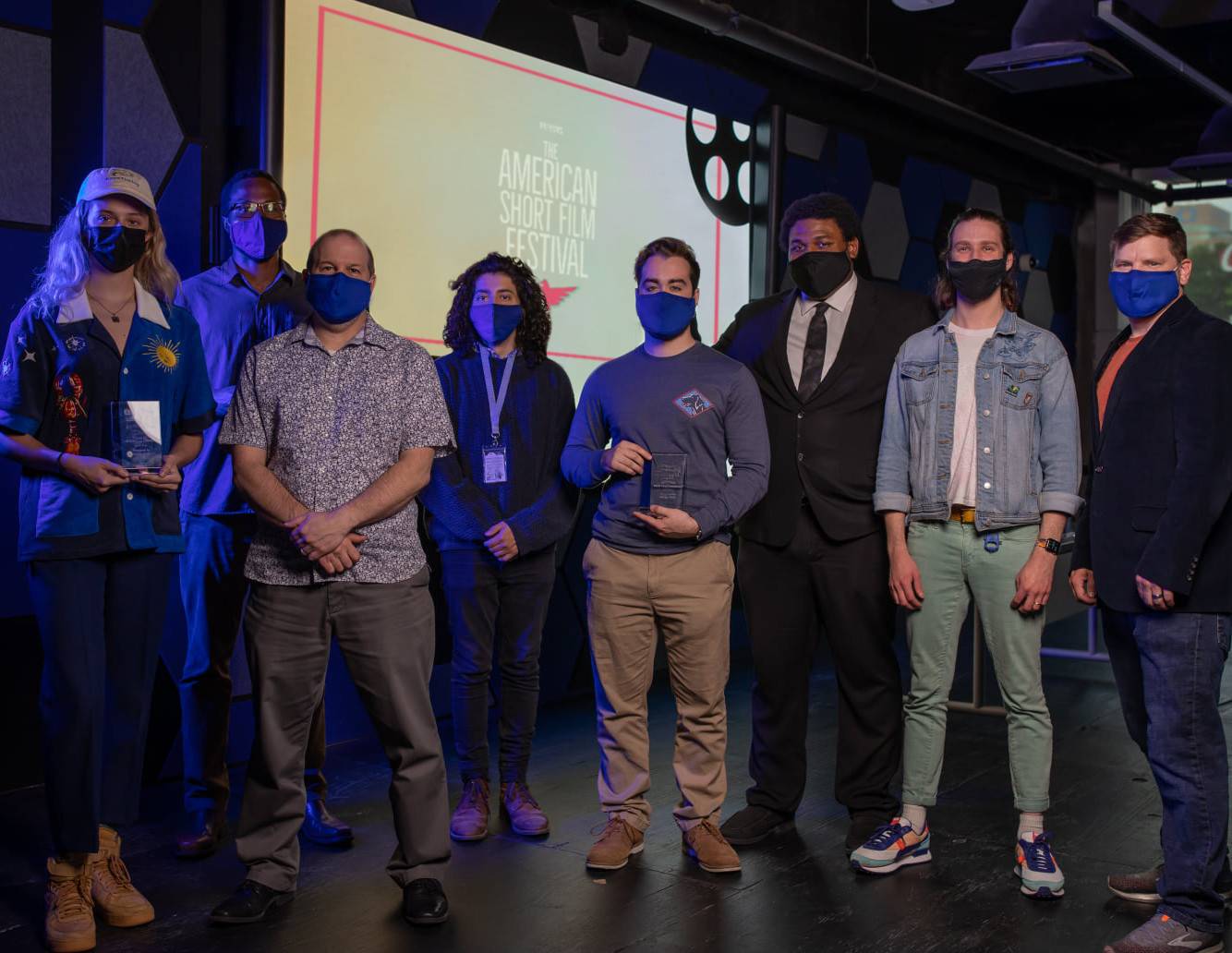 LA International Student Film Festival
The most popular film festival for student filmmakers is the LA international student film festival. Students can show their crafts at this festival. It is affiliated with the official LA Film festival. The main aim of the LA Student Film festival is to promote the development of students and young talents. This festival wants to promote and encourage gifted students.

CineYouth Film Festival
CineYouth Film Festival is another very popular student film festival. It has been running for more than 13 years. It is also known as the Chicago International Film Festival. This film festival also mainly focuses on encouraging the talent of young students and artists. Their main aim is to provide ample opportunities to talented young artists.
They only accept 100 films every year. The entry fee of this film festival is only $15 per movie and the annual film festival is open to the public. People from around the world will come to see your work.

This film festival showcases around 100 short and feature-length movies. This festival has established themselves a festival dedicated to growing filmmakers' careers and helping their winners take it to the next level. So of course, a large portion of their films are intentionally up-and-coming student filmmakers. But also, they make sure to feature a large selection of professional, established filmmakers. This is LAIFF's way to form a network between filmmakers all across the industry, to promote growth and development. And of course, LAIFF also has a distribution partnership, which they offer to all of their festival winners.

Reality Bytes Independent Student Film Festival
This student festival is for short documentaries and fiction movies. It is a very prestigious student film festival. High-school, graduate, and undergraduate students can participate in this film festival. It is sponsored by the Illinois University.
The main aim of this film festival is to provide a good platform for bright filmmakers. You can showcase your talent at this film festival. The selected movies will vary in the category from animation to drama. However, they will mainly focus on strong storytelling only. There is also a Best in Show award for every category.

STIFF or Seattle Transmedia and Independent Film Festival
This film festival is hosted at Rainier Brewer which is the landmark bar in Washington. You can enjoy raves, workshops, films, and VR360 experience at this film festival. The main aim of this festival is to present great films for the audience and highlight the digital mediums that people can use for storytelling.
You can submit your film in any category. However, you must be enrolled in High School, a film program, or a film show. You will also get a 50% student discount. It is a great place to promote your films.

WorldFest Houston
WorldFest Houston was created by the International Film Society in 1961. It is recognized as one of the most popular and oldest film festivals. WorldFest Houston became an international film festival in 1968. Thus, even overseas creators can submit their films to this film festival. They will select 60 feature films every year.
Ottawa International Animation Festival (OIAF)
OIAF is another very old film festival. It has been running for more than 45 years. The festival takes place in Ottawa every year. It attracts a huge audience of filmmakers, art lovers, animation, and film buffs. They also have a special animation competition for students where students can showcase their talent. All the accepted entries will be displayed at this film festival and you don't need to worry about entry fees.

SIGGRAPH
SIGGRAPH is another very popular festival for student animators. It is mainly aimed at animation films. The festival will accept your animations. Thus, it mainly encourages the modern generation to work on animated films. They have also started accepting VR experiences and short films. If you are working on VR short films, then you can submit them to SIGGRAPH. Every year SIGGRAPH receives thousands of entries. Thus, you should try to bring your level game.

Sleepwalkers – PÖFF Shorts
Europe is known for its rich film festival culture. One of the most popular film festivals in Europe is Sleepwalkers which is hosted by Estonia. Thousands of young filmmakers come to this festival every year. It screens documentaries, animate movies, short films, and medium-length films.
Angers Premiers Plans Film Festival
This is the most famous Film Festival in France. The best thing about this film festival is that there is no restriction on the movie length. You can submit both full-length and short films at this film festival. This festival also offers some good cash prizes to the winners.

In Conclusion
These are the top 10 film festivals for student filmmakers. If you are trying to build a career in filmmaking, then you should submit your films to these film festivals. These film festivals will help you in finding potential investors and directors. Also, you can win some prizes at these film festivals.
We've found many ways to increase your likelihood of getting accepted to film festivals. Beyond that, we've got some options your you to grow your overall professional filmmaking presence online. Through both getting professionally-reviewed and published as a filmmaker and getting your independent films reviewed! Both of these options are crucial to include in your film festival submissions, and on your social media accounts. We've proven the immense increase in acceptance rates, as well as the professional growth on Google and IMDB because of these options.