A witty and quirky interpretation of history, involving the original convenience product – the 'Lazy Susan'. Alternatively known as the circular homeware which one puts food on and spins to the desired person, the product has become a hot commodity in Chinese restaurants and beyond. Our main character, Susan, has single-handedly saved hospitality with her communal invention. This is her story.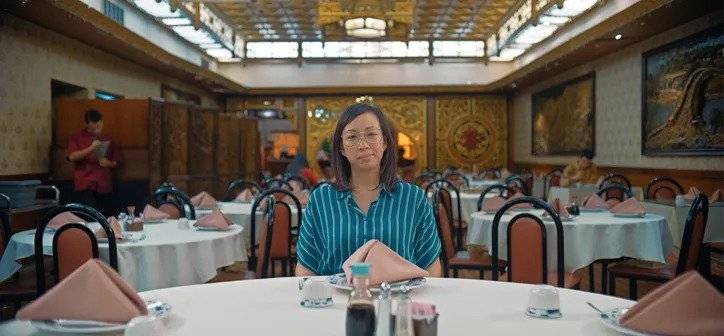 Right in the first scene of Lazy Susan (directed by Terri Timely), our protagonist confesses "I never liked to move much. It wasn't really my thing" as in-motion furniture glides her into the frame. This is the first of many instances where humans do not have to move in this film. More often than not, either technology or the camera will smoothly move characters into the frame or cause the camera to swiftly pan across to them. There is a constant reminder of convenience for the human whilst technology does all the movement for them.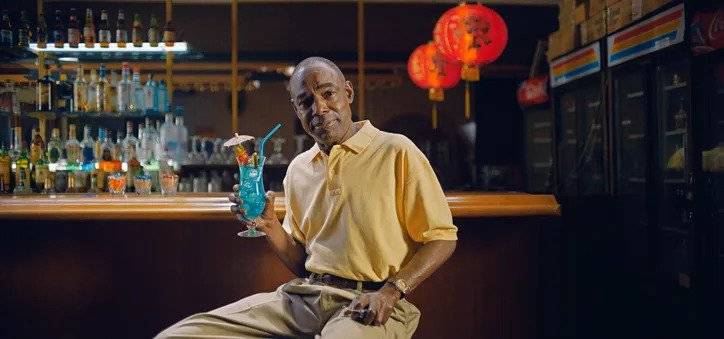 Reveling in theatrics and exaggerated family dynamics, Susan's sister Annie is her polar opposite. One of the only characters that gets up and moves around – to the point of cartwheels. Annie is key to highlighting how lazy the family perceive Susan to be. Enduring years of family resentment, Susan's laziness comes of use when a neighboring self-soup restaurant threatens business at her family restaurant. The film is made using an abundance of distinctive elements such as the effortless camera movements and fluid editing, demonstrating a deliciously whimsical visual story.
In Conclusion
Even the production design and choreography are intricately planned and performed, so even in those moments of technological chaos, Lazy Susan remains an organised treat for the eyes. This almost 7-minute piece is the epitome of envisioning an alternate universe, where the likes of careers and relationships are played out for the world to spectate. Regardless of its lack of 'based on a true story', Lazy Susan is a brilliant attempt at redefining history with a few extra layers for entertainment.