Where
t
o Submit Your Short Film? Here Is
All
You Need
t
o Know About Getting Your Independent Films Seen!
"And Cut," said the director! But that's not where the process ends. It's just the beginning of a whole new phase. A phase most people fail to get right.  Filmmakers have to be a part of a long, tedious chain of challenges before the viewers are finally able to glance at the eventual outcome: the film. And here we are not only referring to large-scale movies. The same process goes for the short films, indie features, even online web series these days! With the vastness and variety of today's viewership, short film competition is no joke! These short films are often bigger and better. AND containing a whole lot more to offer the audience. But the real question that arises is: Where to submit the short film? The effort needed to get your short film seen is equal. If not harder than the entire process of creating the short film. However, you don't have to worry. Because we have got you covered in this article! And we will continue to change, grow and evolve this page as more information, resources and developments become relevant. 

Where
t
o Submit Your Independent Films?
Film Festivals
To start off, this is the obvious one to most in the world of independent film production. The ideal place for filmmakers to submit their films still has to be the film festivals, undoubtedly. It's a world that has been challenged greatly in recent times. But a world that continues to overcome and evolve, in order to help young filmmakers and older, more experience film greats all alike. These events bring much-needed recognition, identification, and appreciation to the world of short films and independent feature films. Here is a list of our top 5 international film festivals you should be considering to submit your films in order to take advantage of incredible filmmaking opportunities. 

Let's begin with the most glamorous, most prominent, and well-known film festival of all time- the Cannes Film Festival.
Truth be told, it's not easy to get into the Cannes film festival because they only accept 50 features and 30 short films. But if you make it to the top 30, imagine the wonders this film festival can do for your film and your future films. Because ideally, making through such events, small filmmakers are letting the world know of their presence, their craft, and their ability to tell an ordinary story in the most extraordinary manner.

The short film corner accepts movies less than 15 minutes with no fee charged. With limited slots, as mentioned above, and the competition from all over the world… Make sure your independent shirt film is worth it to be able to compete. However, with no submission cost, there is nothing to lose.
Come on, you know this one!

One of the largest independent film festivals, Sundance Film festival, accepts nearly 2% of the submission films. Sundance festival gets nearly around 10,000 films for submission, out of which only 200 films get accepted. But the follow-up question arises, that is the submission fee worth it? Well, the submission charges are as high as 100$ or less, so it's worth it even if you don't make it to the accepted list. The reason being, there are odds that your film still gets accepted. And once it does, your career has been given the push it needs.
The short film must be less than 50 minutes to be considered.
With innovativeness being the name of the game, the Los Angeles Independent Film Festival is a great opportunity to get acclamation and the right eyes on your independent film. Los Angeles Independent Film Festival is a constantly developing opportunity to bring work to the eyes of many as well as gain access to a remarkable amount of filmmaking resources. From masterclasses, to networking forums, to film distribution opportunities, to so much more. This is an amazing film festival to pay attention to! 

Side Note:
Do you ever wonder that are these film festivals are even worth it? Is the admission fee worth it? If you want an easy answer: Well they most certainly are! As long as the festivals are for real. Like any thriving industry, the world of film festivals has a lot of false promises and brands trying to take advantage of you. So as long as you're careful to look into the value of each film festival opportunity, then the world of film festivals is one of the most valuable things a filmmaker can be a part of. The main reason being the specific exposure you're able to tap into. For you AND for your work. You may not always win, but getting those eyes on your work, meeting those that attend and learning as much from the given festivals as possible makes it more than worth it. It's an investment of career value, not of financial return: But in the long term, those two things tend to go hand-in-hand.
Are you new in the short film industry, then this is one the best, most beautiful opportunities to submit your film in the Los Angeles area. Submit less than a 40 minutes video and if you are lucky enough to get accepted, see how miraculous this event turns out to be for you. Palm Springs International Shortfest is the largest platform in America for the submission of short films. And an ideal space for the new talent to showcase their short films.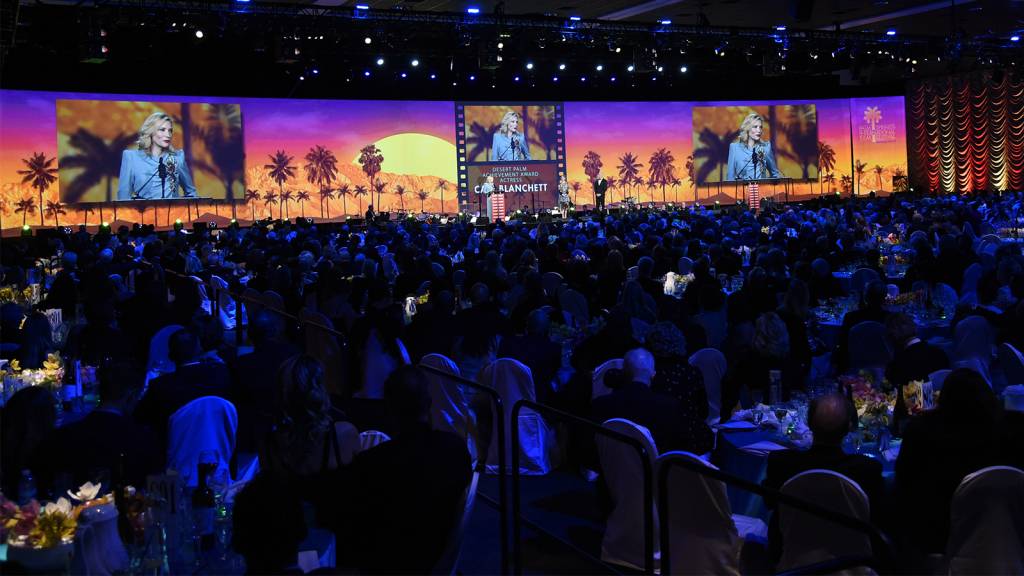 The American Short Film Festival is one of the most rapidly-growing, accredited filmmaker opportunities around right now. This festival is filled with assets, resources, knowledge, directories, etc. to help filmmakers with promising talent navigate the film industry. The festival is very selective with their winners, finalists and selections. But for the talented bunch that makes it, it's an absolutely incredible opportunity filled with immense talent.

Film Festival Submissions – In Conclusion
If you want to screen your independent films at the biggest film festivals like Sundance and Cannes, then make sure you have your execution quality down. With that, a little heat in the industry also goes a long way. Up and coming talent is always in high demand at the accredited film festivals.  That's where attending even the small film festivals is worthwhile because you already know the know-how of the events, you already have the exposure, and you have networked enough to understand how to play the game a bit. Also, you get to know the marketing strategies as well by the time you apply for the large film festivals.
The overarching note of the discussion.. With your short film as a product: Don't miss out on any film festival that you have the potential to be a part of. Trust us on this; the audiences, connections, resources, experiences and laurels you will be adding to your belt during all of these events will be worth the submission fee in time. As long as you stick to your craft in the long-run.
Online Platforms
Short of the week is an online platform that enables emerging filmmakers to mark their journey in the right manner from the beginning. The online website creators have provided an amazing online platform with a huge base for the filmmakers to post as soon as the production declares the film done!

Short of The Week, as the name implies.. Only posts one short film each week on the front page grasping the attention of the viewers and giving recognition to your film. 
So if you want a banger entry to the film industry and hoping for an epic launch for your short film, look no further and trust on Short of The Week.
It is another online platform for independent films where the filmmakers can submit their films for the world to see. Film shortage allows you to make the most out of the two options- featured shorts and daily short picks. While daily short picks publish fresh content on a daily basis.. The featured shorts published the best two of the week with greater presence, a written article, and much more.

One thing is for sure; an online presence can do wonders for your work. Just like digitalization has increased the competition in the film industry.. It has also paved new opportunities for filmmakers to slide their way up without much effort and cost.
Social Media Platforms 
Social media platforms have also increasingly played their part in marketing short films to spread the word among the targeted audience. Be it a trailer released on YouTube, a film release on Facebook watch, or on Instagram's IGTV. All of them enable the filmmakers to build an audience and get their films seen.

Local Film Screening
With all the international and online opportunities available to submit your film… Don't overlook the power of your local screening. Every area, town, the city has its own local film screening festivals where everything might not be followed according to international film festivals but allows you an opportunity to at least get some eyes on your short independent film. 
One thing that is crucial in all of this, Networking. The more you will network with the same industry people, the more you will be open to various opportunities to get your film seen, let alone submitted.

But, there is one thing that you need to ensure- MARKETING. It's about time you spend more on marketing than creating the short film because that is the only way you can attract the audience to let your film give a shot in the pool of millions of other films coming up.
Marketing
o
f Your Films
Submission of the film alone won't get the job done. You need to employ your efforts in marketing your short film too. How do you grow your short film online? It's all about the way you market, optimize and develop your online presence! Let's take a look at a few effective strategies / steps in the right direction to increase your professional filmmaking presence online, as a filmmaker. 

Apart from following the traditional ways of getting your film to see, you can be innovative with the promotional strategies. One way of doing that is by conducting filmmaker interviews. Have no idea about what they are exactly and how will they help in getting your independent film seen? No worries, we have got you covered on that too!
Filmmaker interviews bring much-needed attention to the captain of the ship. The filmmaker, via these interviews, can shed light on their thoughts, ideas, aspirations, and what message they want to spread through the short film.

If you are wondering that what good will the filmmaker interviews do to you, then there are many. Firstly, through the interviews, the audience will have a better idea of the filmmaker's personality. If they think that their thoughts are in line with yours, they will definitely give you a short film a watch. Moreover, via the interviews, the filmmaker can enhance the high points of the films that would not have been possible, and this will create curiosity among the audience to know more about the film. Thirdly, the majority of the film watchers, those who possess a passion for watching films, are keen to know about the creator of the film in order to build the right expectations from it before they even watch it.
Also, More About Filmmaker Interviews
Giving and publishing interviews will allow you to connect with the audience and build a rapport with them even before the film comes out. Moreover, interviews are a nice way to give insights into what happened during the film, what were the difficulties you faced, and what were the most fun parts to shoot in order to create interest among the targeted audience.
That's just not about it. But creating filmmaker interviews has much more to offer. If you have a professionally published interview, it will be an add-on to your short film submission. This will act as marketing material for your film submission. It will help in increasing your chances of getting selected at film festivals, and who knows, you might end up winning too.
All of this c

ould just be by self-promoting through the interviews. 
But it all comes down to who should you be trusting with your filmmaker interviews, right? We have the perfect solution for you!
The film festival network offers you the perfect opportunity to get interviewed and take your film career to another notch altogether. If you choose our professional filmmaker interview service, you will be ranking on Google too.
And do you know what the presence on google means? This means more visits to your interview, the more the people will read, the more amount of people will be interested in your short film. And eventually, a great success for your films as you were able to get your new short film seen while still being a newbie in the industry.
Another way to create hype for your short films is by getting the reviews published professionally. As a filmmaker, you would know one thing by now, word of mouth can do wonders. And that's the one way to do it through the short film reviews.
People who are big on movies don't like to waste their time watching movies that aren't worth it. And for that, they always turn to the reviews first. If you get your reviews professionally published, it will increase the stakes that the viewers will give it a read and will be excited to watch the short film.

Also, just like the filmmaker interviews, the short film reviews can be used for your marketing material during the film festival submissions.
The film festival network offers you another splendid opportunity of getting your reviews written by award-winning professionals. 
Imagine when your short film recommendations would be coming from the filmmaking professionals, journalists, and screenwriters, and all the good it can bring! They are the most trustworthy recommendations, and people will be more eager to watch your film.

Final Thoughts
All the hard work will go down for nothing if you don't have the audience to see what you have created. It's essential that you submit your films to various film festivals and other online platforms to get a medium for your films to be seen. Apart from that, you need to make an extra effort to ensure that film reaches people who are interested in your niche, your way of showing, and your way of storytelling, all by the power of using the right marketing strategies.
If you are in search of filmmaker interviews or short film reviews, The film festival network has got you covered. We offer a variety of packages. Choose a package that suits your budget and needs the best and take your marketing to another level! Beyond that, continue developing your craft and have fun making movies!