The Top 10 Film Festivals Worth The Entry Fee in New England

What are the best film festivals in New England?
The New England / Boston area is becoming something of a film hub. With that, there are more and more incredible film festivals being born around New England, promoting all sorts of interesting genres, niches, and opportunities for filmmakers.  It's a great time to be an independent filmmaker. Film festivals used to be rare events scattered around the globe. But now, with the growth of the film industry, the film festival world has spread to many incredible place. Especially New England. There are quite a few amazing film festivals worth the entry fee in New England!
But submitting your movie to a film festival costs money. With that, traveling and attending these festivals for promotion and networking do too. That being said, you can't be throwing money around at film festivals that aren't worth their cost. So we're here to break down a group of our top 10 film festivals worth the entry fee in New England, so you don't have to waste any money this season!

The New Haven International Film Festival is a 4 day event in the midst of Connecticut. This festival is a great excuse to visit New Haven, Connecticut. Networking, education, music, and of course, parties every night! The 2021 New Haven International Film Festival is planning to showcase more than 175 fantastic, thought-provoking films across their many categories. Definitely a festival worth submitting, and worth attending.
Entry Fee: $20-$90
Located in the heart of Somerville, Massachusetts, the Boston Short Film Festival is a great opportunity for short filmmakers. BSFF believes in short films! They recognize the important role shorts have in cinema, storytelling, and culture. The Boston Short Film Festival says they hope to help empower the next generation of artists. The Boston Short Film Festival is an annual event showcasing shorts films with an edge.
Entry Fee: $0-$35
The Salem Film Fest is a home for great documentary films. For thirteen years now, they've brought the world's best independent documentaries and their creators to Boston's North Shore. In that time, SFF has become the largest international documentary film festival in Massachusetts. Each year, they present more than 80 features and shorts to a loyal audience of thousands!
Entry Fee: Invite Only / Free To Email!
The Roxbury Film Festival is an amazing opportunity that celebrates the work of filmmakers creating films celebrating people of color. In fact, they're the largest in New England! ROXFILM showcases feature films, short films, documentaries, and even animation. They're open to all mediums. Across the weeklong festival, attendees can visit workshops, panel discussions, networking events, receptions, parties and more! Previous guests include: Ruby Lee, Billy Dee Williams, Charles Burnett, Ernie Hudson and many more.
Entry Fee: $10-$40
The International Comedy Film Festival is a chance to shed light to the amazing world of comedy filmmaking. This year, their big world premiere is at the new, lavish, Cinemark Theater in Salem, NH. This festival is packed with compelling, comedic films from all over the world. They have winners across every sub-category within the comedy world, and those winners are showcased at the world premiere, as well as online across their festival network.
Entry Fee: $8-$50
The Independent Film Festival of Boston has been running for 18 years! With that, they've been names Boston's Best Film Festival by Boston Magazine in 2016 and 2017. They're focused on exhibiting a quality selection of narrative features, documentary features, short films, animated films and experimental films. Across their span, they've hosted incredible guests, such as: Lulu Wang, Rian Johnson, Will Arnett, Bo Burnham and many more. IFFBoston is certainly one of the more premiere events in the New England area, to say the least!
Entry Fee:$15-$75
The Boston Latino International Film Festival has the mission statement: "Bridging Communities through Movies," and that is exactly what it does. BLIFF is in its 19th year. The festival focuses on screening the best current films in Narrative Feature, Documentary Feature, and Narrative and Documentary Short Film categories. Since its creation in 2001, the Boston Latino International Film Festival has been committed to using the power of film to break stereotypes. With that, they bring cultures and communities together and reveal the complex issues that affect the Latinx community in the United States and beyond.
Entry Fee: $23-$46
The CORE International Film Festival is a home for all forms of video content. They encourage regular narrative works, but also much more modern, online-driven works. That, and of course, screenplays! CORE is all about building up a network of amazing work, to shed light and bring appreciation to filmmakers. CORE is also partnered with a distribution company, as to bring winners the opportunity to possibly sign a deal, in order to earn revenue for their work.
Entry Fee: $18-$40
The Sanford Independent Film Festival is hub of kindness, film passion and good times. The team that runs this event is amongst the kindest, coolest people in the world. With that, their selection is incredible. They screen the best of the best at their festival, and it makes attendance an absolute blast. This, along with their amazing prizes and great networking opportunities make the Sanford Independent Film Festival one of the absolute best choices to submit your film to in the New England area.
Entry Fee: $7.20-$20
The Boston Film Festival is the longest-running film festival in all of New England. It's also one of America's longest-running and industry recognized events for films overall. The list a huge Hollywood films that have premiered here is immense. Also, the list of starts in attendance at this festival is immense. If you're looking for a lavish, real deal film festival filled with industry in New England, then look no further. The Boston Film Festival is a lovely opportunity for professional, as well as newforming filmmakers to grow, learn and experience.
Entry Fee: $45-$80

The Time is now
In conclusion, now is the perfect time to start submitting your work to film festivals. Especially if you live in the New England area! The pandemic turned 2020 into quite an evolving time. But it's creating an outstanding online marketplace for filmmakers and film festivals. Films are reaching wider audiences every day. The longer you wait, the more time you're wasting. So let's get your work out there! These have been, our Top 10 Film Festivals Worth The Entry Fee in New England
What's Next?
Are you struggling to create an enticing hook for your film? Have you created a short film trailer yet? Well, here's an informative article on creating the perfect trailer for your short film today!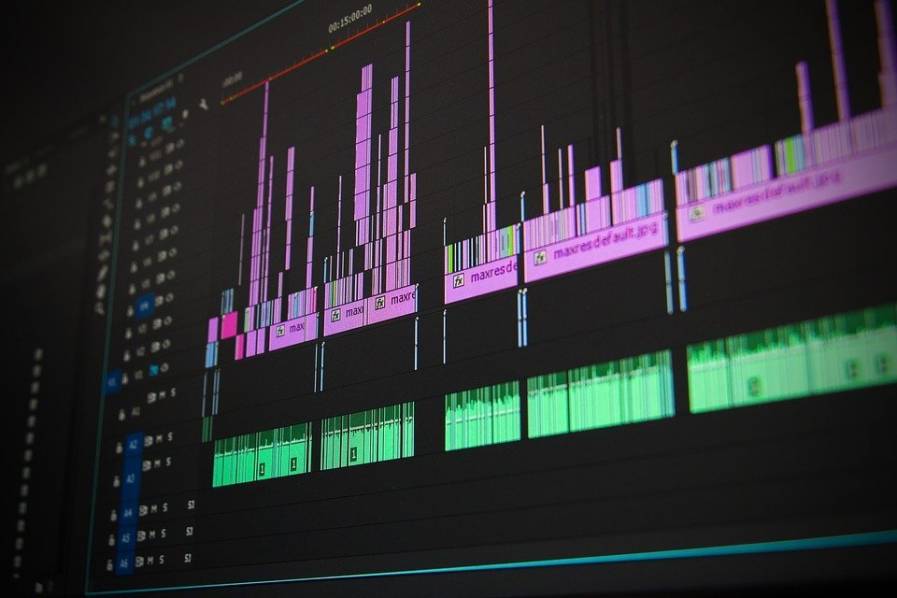 We've found many ways to increase your likelihood of getting accepted to film festivals. Beyond that, we've got some options your you to grow your overall professional filmmaking presence online. Through both getting professionally-reviewed and published as a filmmaker and getting your independent films reviewed! Both of these options are crucial to include in your film festival submissions, and on your social media accounts. We've proven the immense increase in acceptance rates, as well as the professional growth on Google and IMDB because of these options. So check them out!
GET YOURSELF A PROFESSIONAL PUBLISHED INTERVIEW TO GROW

GET YOUR INDEPENDENT FILM PROFESSIONALLY REVIEWED & PUBLISHED ON IMDB