The Best Filmmaking Books for Directors in 2022: What to Read to Stay Ahead of the Curve
If you're a director, then it's important to stay ahead of the curve. The filmmaking industry is constantly evolving, and if you don't keep up with the latest trends and techniques, you'll be left behind. That's why we've put together a list of the best filmmaking books for directors in 2022. These books will teach you everything you need to know about directing, from creating a storyboard to working with actors to editing your film. So whether you're just starting out as a director or you want to take your filmmaking skills to the next level, these books are definitely worth reading!
What are the best filmmaking books for directors?
If you're looking for the best filmmaking books for directors, then look no further!
Here are our top picks…
6. The Filmmaker's Handbook by Steven Ascher and Edward Pincus:
This book is a must-read for any director. It covers EVERYTHING from the basics of filmmaking to the advanced specifics of topics ranging from cinematography, to producing, to editing.
Widely acknowledged as the 'bible' of film and video production and used in courses around the world, this indispensable guide to making movies is consistently updated with the latest advances in high-definition formats. For students and teachers, the professional and the novice filmmaker: this clear and comprehensive handbook remains the most reliable reference to all aspects of moviemaking.
The Filmmaker's Handbook is a great resource for directors of all levels of experience. If you're just starting out, it will teach you the basics of filmmaking. And if you're more experienced, it will help you take your filmmaking skills to the next level. This is pretty much a must-have for every film director's collection.
Buy it here:

5. On Directing Film by David Mamet:
Mamet is a legendary director, and in this book he shares his vast knowledge and experience with readers. If you want to learn from one of the best, then this is the book for you!
A masterclass on the art of directing from the Pulitzer Prize—winning (and Oscar and Tony-nominated) writer of Glengarry Glen Ross, Speed the Plow, The Verdict, and Wag the Dog.
According to David Mamet, a film director must, above all things, think visually. Most of this instructive and funny book is written in dialogue form and based on film classes Mamet taught at Columbia University. He encourages his students to tell their stories not with words, but through the juxtaposition of uninflected images. The best films, Mamet argues, are composed of simple shots. The great filmmaker understands that the burden of cinematic storytelling lies less in the individual shot than in the collective meaning that shots convey when they are edited together.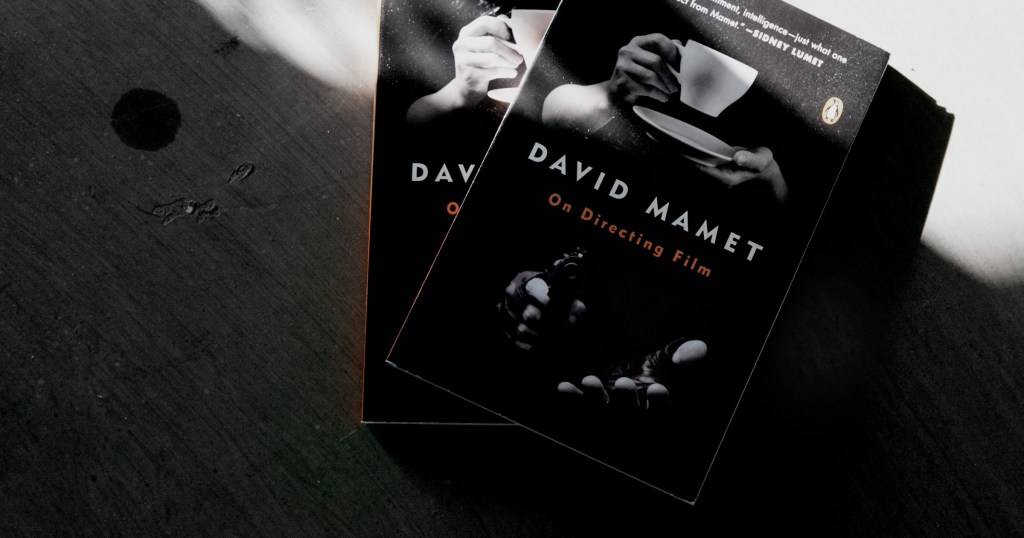 Buy it here:

4. Making Movies by Sidney Lumet:
Another classic filmmaking book, this one is written by the legendary director Sidney Lumet. It's a great read for directors of ALL levels, as it covers everything from pre-production to post-production, through the eyes of a master.
Why does a director choose a particular script? What must they do in order to keep actors fresh and truthful through take after take of a single scene? How do you stage a shootout—involving more than one hundred extras and three colliding taxis—in the heart of New York's diamond district? What does it take to keep the studio honchos happy? From the first rehearsal to the final screening, Making Movies is a master's take, delivered with clarity, candor, and a wealth of anecdote.
For in this book, Sidney Lumet, one of our most consistently acclaimed directors, gives us both a professional memoir and a definitive guide to the art, craft, and business of the motion picture. Drawing on forty years of experience on movies that range from Long Day's Journey into Night to Network and The Verdict—and with such stars as Katharine Hepburn, Paul Newman, Marlon Brando, and Al Pacino—Lumet explains how painstaking labor and inspired split-second decisions can result in two hours of screen magic.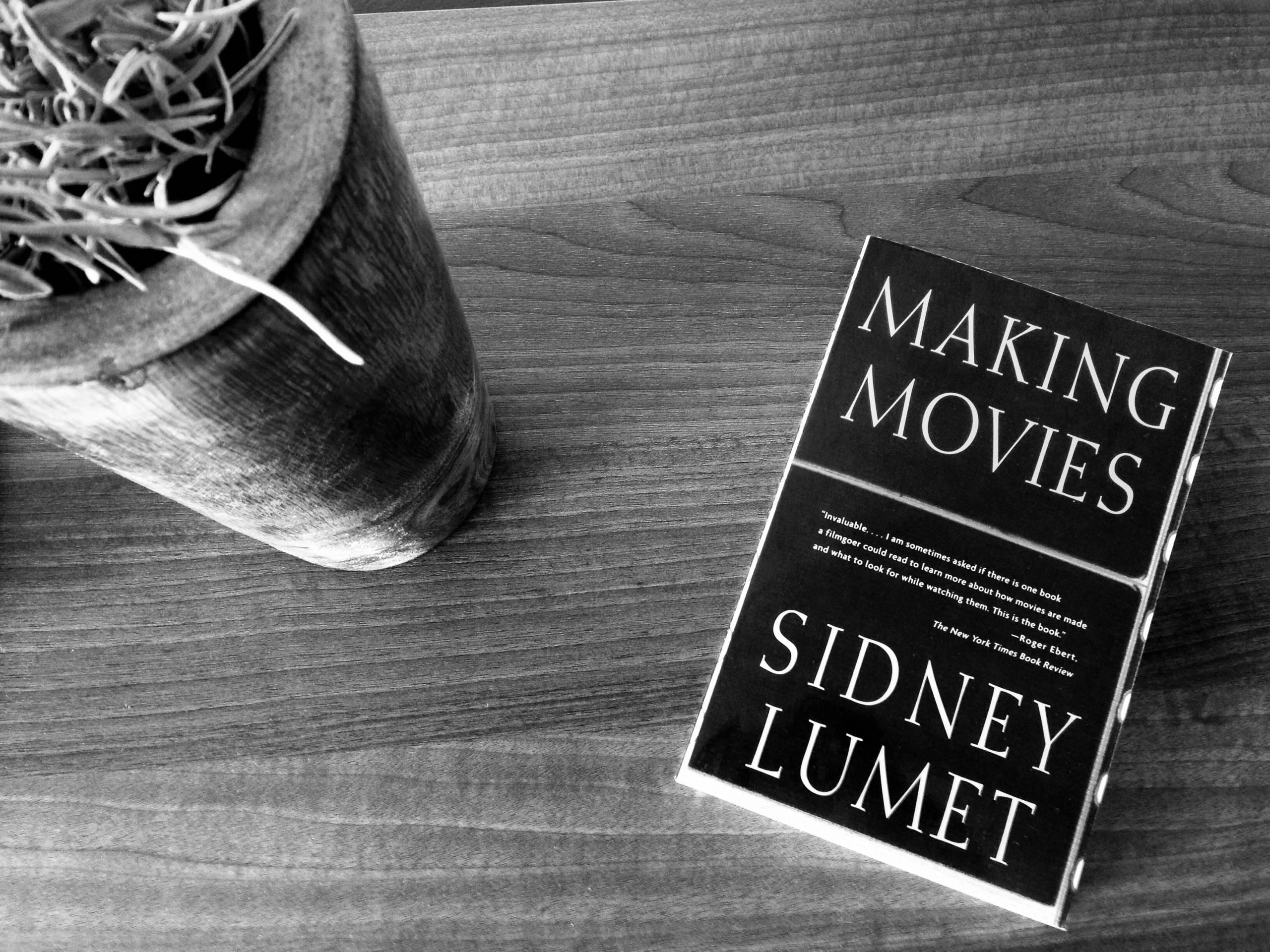 Buy it here:

3. Something Like an Autobiography by Akira Kurosawa
This book is a must-read for any fan of Kurosawa's work. In it, the legendary director shares his thoughts on filmmaking, and provides valuable insights into his process and his incredible mind.
As stated beautifully on DenofGeek:
"What makes a great film director? I don't know. But Kurosawa's book suggests they shape from formative experiences. And they see the world as a series of intense images imprinting upon their memory. Kurosawa describes the world he grew up in with such exact, sharp, colourful terms. It's as much of a pleasure to read his work as to watch it."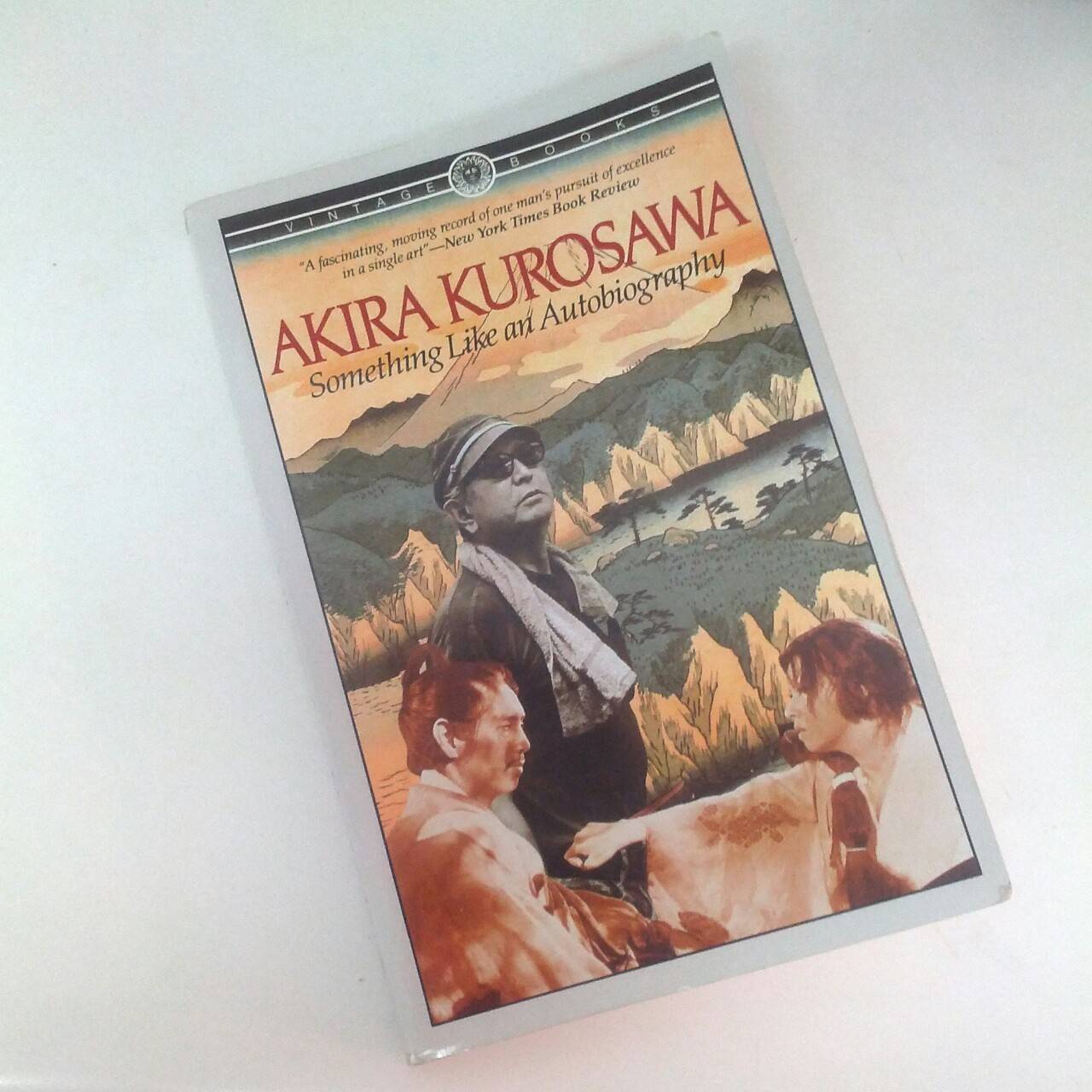 Buy it here:

2. True Indie: Life and Death in Filmmaking by Don Coscarelli:
Best known for his horror/sci-fi/fantasy films including Phantasm, The Beastmaster, Bubba Ho-tep and John Dies at the End, now Don Coscarelli's taking you on a white-knuckle ride through the rough and tumble world of indie film.
This book is a must-read for any independent filmmaker. It chronicles the ups and downs of the filmmaking process, and provides valuable lessons that all directors can learn from.
True Indie proves indispensable for fans of Coscarelli's movies, aspiring filmmakers, and anyone who loves a story of an underdog who prevails while not betraying what he believes.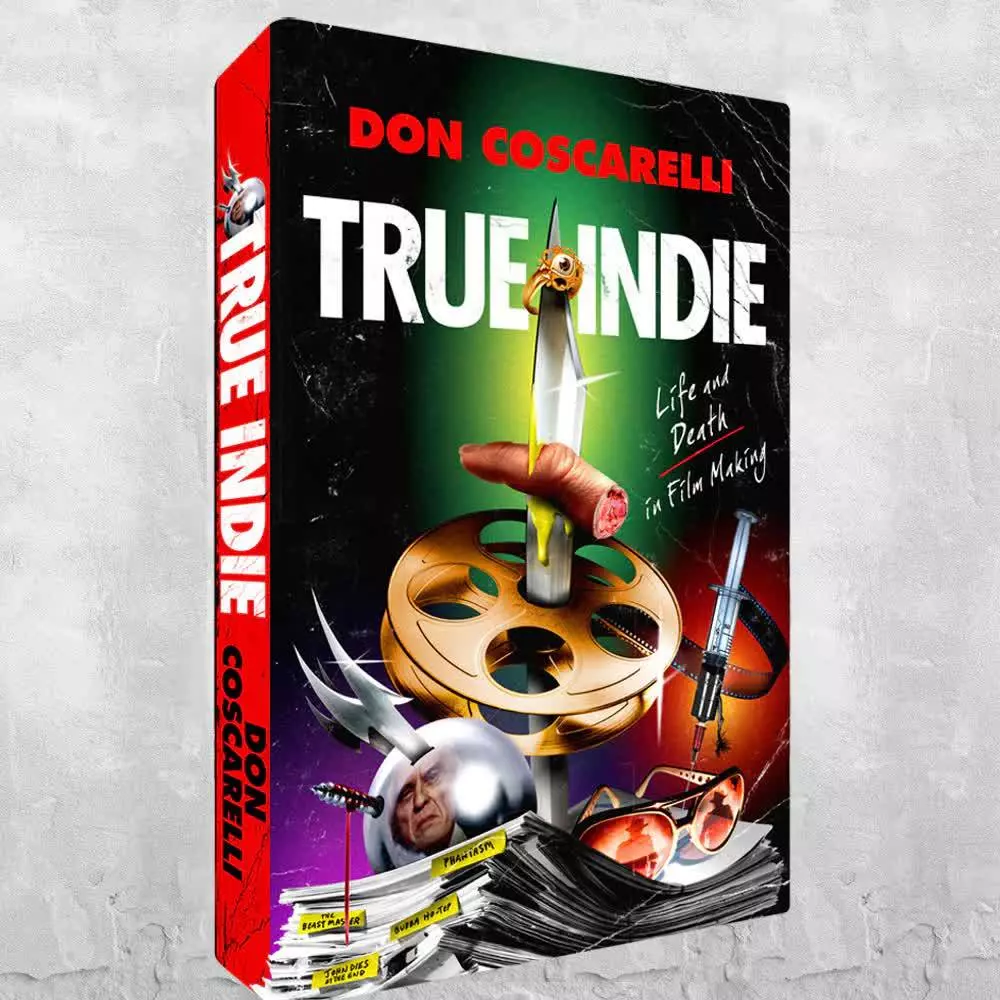 Buy it here:

1. John Badham on Directing: Notes from the Set of Saturday by John Badham:
So you want to know how to DIRECT a movie? John Badham: On Directing can help you there, of course. This book is a great resource for directors who want to learn from one of the masters. In it, Badham shares his insights and observations from his long career in filmmaking.
Hailed as "indisputably the most valuable book on the craft of film directing yet published" by Wade Major & Tim Cogshell, FilmWeek and CineGods,  the second edition of Chapman Professor's highly praised book only adds to the value of the first.
Badham breaks down the elements of action and suspense needed to make a great film and the elements of any good scene across genres. He also gives valuable tools that the reader can apply in directing and acting for maximum impact.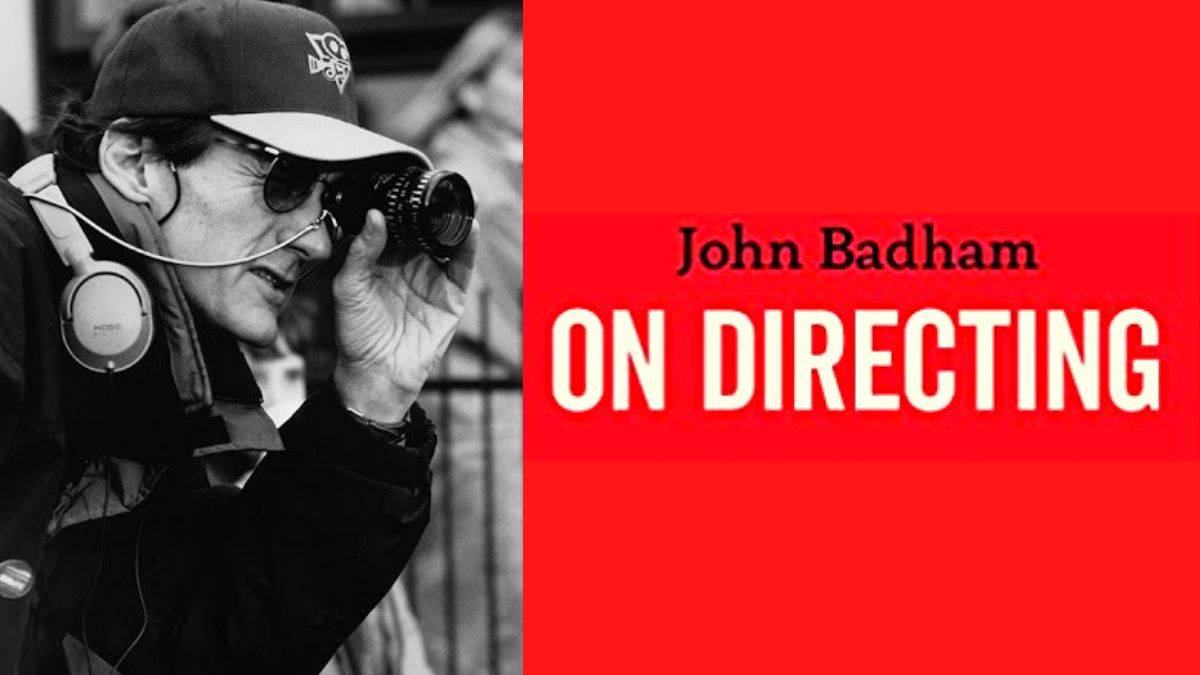 Buy it here:

In conclusion:
As you can see, there are a number of great filmmaking books for directors out there. Whether you're looking to learn from the masters or just want to get an insight into the filmmaking process, these books are sure to help you out. So what are you waiting for? Pick up one (or all) of these books and start learning