The stories of how your favorite independent film companies in the industry started may surprise you. These are often the only types of movie companies with whom indie filmmakers have potential to collaborate. Learning about these entities and their beginnings is pivotal for any up-and-coming filmmaker. Generally, there are similarities that many of these businesses share, yet each story is ultimately one-of-a-kind.

Simply put, what is an Independent Film Company?
Let's begin by discussing what an independent film company does and their role in the filmmaking process. To put it simply, they are responsible for financing movies that have a lower budget in comparison to bigger movie studios, such as 20th Century Fox or Paramount Pictures. Although the latter usually provides more money for films, some successful indie movies have managed to gain a higher budget from certain companies.
Independent film producers, like any other business, value control and artistic freedom in their movies. Because a director has complete control over the making and art of the final product, independent film companies usually work more on financing, budget, and distribution. Independent filmmakers and firms deliver a distinct sort of entertainment.
Many independent films, on the other hand, do not have an obvious style that many major movies have. If a movie is considered too "different" or fails to connect with the themes and issues for which it was intended, it will frequently be rejected by big film companies. This does not imply that the filmmaker's tale or film is bad; rather, it reflects the fact that large movie studios are prepared to invest in certain fields and stories at any given moment.

How did the most successful Indie Film Companies start?
For filmmakers wanting to start their own independent film company, learning about the triumphs and beginnings of several of today's top indie studios is always a fantastic source of inspiration and motivation. Where does film financing come from, whether for a motion picture or low-budget productions? Do you seek crowdfunding support or go to major studios for funding? Do You Employ a Production Company or Independent Producers? Here's how they did it.
Annapurna Pictures got its start with a little help from Megan Ellison, who comes from a billionaire family. While other independent movie companies have to struggle with financial issues, Ellison was able to get Annapurna off the ground without those problems. However, that doesn't mean that any less hard work went into making and distributing some of the most interesting movies out there, such as Hustlers, If Beale Street Could Talk, Her , Joy , American Hustle , and Phantom Thread .
A24 has found more success throughout the years, not just in numbers but also with the quality of their work. They have increased their distribution reach and are now known for producing amazing movies like Uncut Gems, Hereditary, Lady Bird, Moonlight and The Good Project. This is an indie company that slowly gained critical acclaim in many ways- something that could be credited to its three founders who were all film veterans before they started this journey together. Guggenheim Partners not only provided the company with seed money in the beginning, but they also locked in a $40 million VOD deal with DirecTV.
These two companies…
The two movie companies independently mentioned are some of the best in their business and are currently doing well. They not only produce quality content but have also seen a significant rise in distribution. In addition, they have started to create movies that receive festival, critical acclaim and even Academy Awards.

A24 partnered with Plan B and Adele Romanski to produce their first feature, Moonlight, in 2015 (source: Deadline). A24 financed the film and owned the worldwide rights.
If you are researching independent film companies because you want to send them something or try to work with them, we wish you luck.
They don't take unsolicited stuff, like as other indy film businesses. Here's what's on Annapurna Pictures' website, "For very super-boring legal reasons, Annapurna Pictures does not accept unsolicited material." They probably have at least 50 projects in some phase of development right now, and they just don't want yours.
How to finance an Independent Film Company?
Despite what you may think,You don't need to have inherited a ton of money or have an extensive career in film like the founders of Annapurna and A24. Yes, starting a movie company requires funds–but it doesn't necessarily have to be your own money. Just as indie filmmakers do, you can find funding from other sources such placing ads on your website seeking donations from family and friends or a legal pursuing grants given by people actually in the movie business.. With enough effort finding financing is more than possible; it's highly probable.

Film Distribution in the Entertainment Industry.
The ability to distribute a film is one of the most crucial features that distinguish independent film firms. This is also important for those who want to start their own independent filmmaking company or produce their own indie film. Distribution is critical. It's typically advised that you consider distribution at the outset, since it's such an essential component in filmmaking. It's not suggested that you save distribution until the end, because distribution is really difficult to execute successfully.
A24's Focus on Quality.
Although every successful independent movie company has a unique beginning, there is one similarity between them: their production of only high-quality and creative movies. For example, both Annapurna and A24 focus on quality over quantity, choosing to produce fewer films that are artistic masterpieces rather than continuing to crank out lower-quality content solely for the sake of making money. This proves that if you make a commitment to always create art that is beautiful and memorable, success will eventually follow.
However, it's easier said than done. However, if you're dedicated to your creative instinct and determine to only make art that you actually love, then it will all be worth in the end. This is what makes independent movie companies so great.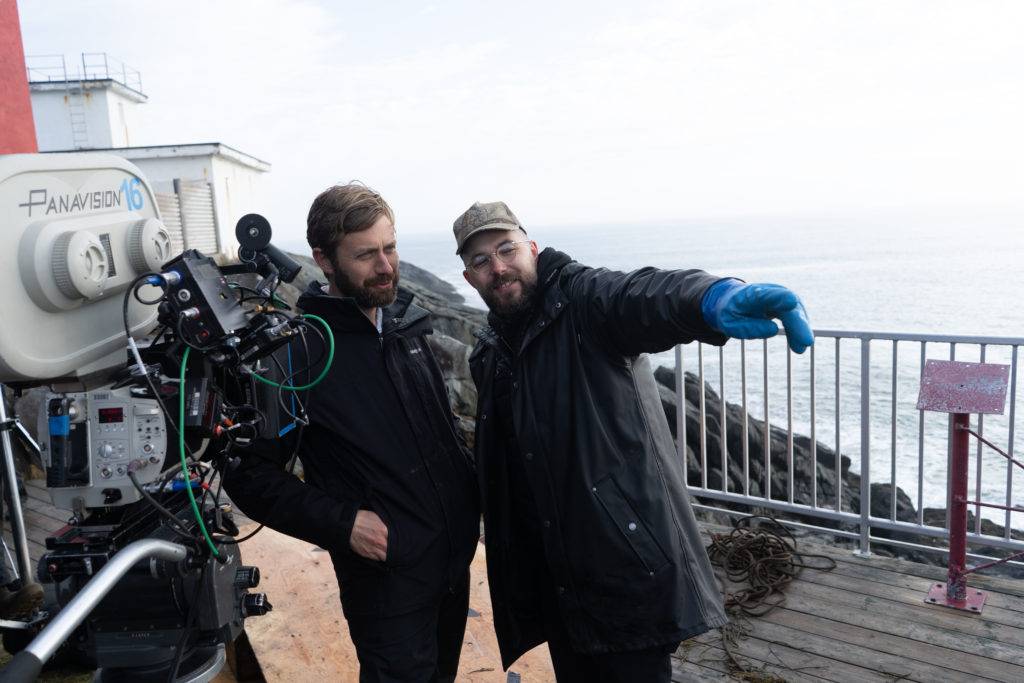 So get started with your Independent Film Company business plan today!