Top 15 Best Film Festivals in The World 2023
You've just wrapped up your movie and are thinking about showcasing it at a film festival. But given the plethora of film festivals available, how do you pinpoint the most suitable ones?
We've curated a list of the world's premier film festivals. These top 15 festivals are renowned for their prestige, exposure opportunities, and overall appeal. Securing a spot in any of these can significantly propel your journey in the film industry. It's worth noting that some festivals on this list are the crème de la crème in the festival circuit. They might not be for everyone. I'm working on compiling a list of more approachable festivals for budding filmmakers to kickstart their careers.
For the time being, this compilation represents some of the most esteemed film festivals globally. Gaining entry into iconic ones like Cannes or Venice, especially in lesser-known categories, can be challenging without a solid festival history.
This is… Top 15 Best Film Festivals in The World 2023!

What Exactly Are Film Festivals?
Film festivals are events held globally, celebrating movies from diverse nations and backgrounds. Prominent film festivals in North America include Cannes in France, Sundance in Utah, Berlinale in Germany, and the Toronto International Film Festival in Canada.
Most of these festivals are scheduled during autumn or winter, catering to locals and those willing to travel. A film festival typically spans several days, featuring movie screenings predominantly in cinema halls. The movies presented at these events are often indie films or those outside the mainstream, offering them a chance to reach wider audiences.
For those aspiring to participate in a film festival, here are some tips:
Thoroughly research your target festival and read the fine print.
Consider using submission platforms like FilmFreeway.
Ensure all forms are filled out meticulously. Festivals appreciate attention to detail and adherence to guidelines!

Top 15 Best Film Festivals in The World 2023: Let's Take a Look at The List!
Let's dive into our curated list of the world's top 15 film festivals:
Located in Cannes, France, the Cannes Film Festival, previously known as the International Film Festival until 2002, is a prestigious annual event. It showcases a diverse range of films, including documentaries, from all corners of the globe. Established in 1946, this invite-only festival is a significant platform for European cinema. Critics Jill Forbes and Sarah Street highlight its importance for both commercial and artistic recognition. The festival, renowned for its vast media coverage, attracts numerous celebrities and serves as a launchpad for producers to introduce their films to global distributors.
*Typically Held:* May
*Inception:* 1946

Originating in Utah, the Sundance Film Festival is the brainchild of the Sundance Institute. Recognized as the largest independent film festival in the U.S., it had a staggering 46,732 attendees in 2012. The festival, held in various locations including Park City and Sundance Resort, is a hub for American and international indie filmmakers. Over the years, it has evolved from a modest event for indie creators to a Hollywood spectacle. The festival has made efforts to retain its original essence, emphasizing its "Focus On Film" campaign since 2007. Notably, the 2009 film "Official Rejection" critiqued Sundance's shift towards mainstream cinema.
*Typically Held:* January
*Inception:* 1978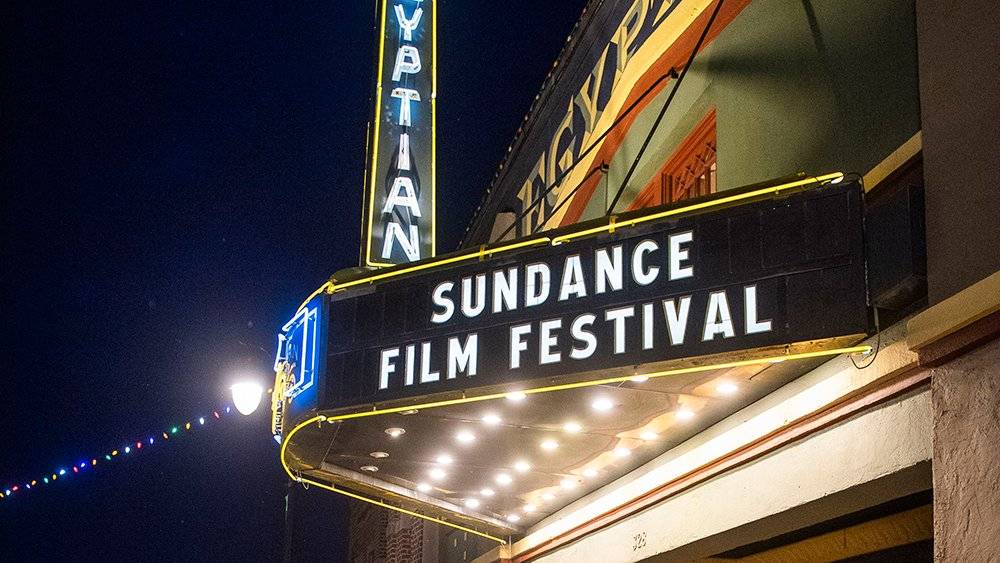 Berlin Film Festival
Also known as the Berlinale, the Berlin International Film Festival is a premier event held in Berlin, Germany. Since its foundation in West Berlin in 1951, the festival, celebrated every February, has gained a reputation as the most attended public film festival based on actual attendance. It showcases up to 400 films across various categories, with around twenty vying for the coveted Golden and Silver Bears. The festival also hosts the European Film Market (EFM), a significant event for the international film community. The Berlinale Talent Campus offers a platform for emerging filmmakers, making the festival a blend of art, glamour, and commerce.
*Typically Held:* February
*Inception:* 1951
Venice Film Festival
Established in 1932, the Venice International Film Festival is the world's oldest film festival and is counted among the "Big Three" alongside Cannes and Berlin. As a part of the Venice Biennale, which began in 1895, the festival showcases a variety of films from across the globe. Held on the Lido island in Venice, Italy, the festival has cemented its place as one of the most esteemed in the film industry.
*Typical Timing:* Late August to Early September
*Year of Inception:* 1932
How to Make Your Mark in Film Festivals

– Master the art of pitching films effectively.
– Ensure your submission is of top-notch quality to enhance acceptance chances.
– Gain insights from festival judges to understand their perspective.
– Seek advice from industry veterans on the nuances of festival submissions and identifying the right fit for your film.
Toronto International Film Festival (TIFF)
TIFF, founded in 1976, stands as one of the world's leading film festivals. Located in downtown Toronto, the TIFF Bell Lightbox offers a myriad of events year-round, from screenings to workshops. The festival, which begins the Thursday after Labour Day and spans eleven days, has been recognized by *Variety* magazine as a close second to Cannes in terms of significance. Over the years, TIFF has gained a reputation for setting the tone for the Oscars.
*Typical Timing:* September
*Year of Inception:* 1976
BFI London Film Festival
Initiated in 1957, the BFI London Film Festival was envisioned as a "festival of festivals", showcasing standout films from European festivals like Cannes and Venice. The festival, which began at the National Film Theatre, now BFI Southbank, has evolved to spotlight new and emerging talents in cinema. While it remains a festival primarily for the public, it also attracts a significant number of professionals and journalists globally. The festival's opening and closing galas have become notable red carpet events in London.
*Typical Timing:* October
*Year of Inception:* 1957
Edinburgh International Film Festival
The Edinburgh International Film Festival (EIFF) is a two-week cinematic event held every June. Founded in 1947, it holds the distinction of being the longest continuously running film festival globally. The EIFF showcases a diverse range of films, from UK and international premieres to retrospectives and specialized programming. Originally aligned with the Edinburgh International Festival in August, it shifted to June in 2008. The festival features various film genres, including documentaries, feature-length films, and shorts. Awards presented include The Michael Powell Award for Best New British Feature Film and the Audience Award.
*Typical Timing:* June
*Year of Inception:* 1947

SXSW Film Festival
The SXSW Film Conference is a five-day event that welcomes filmmakers from all backgrounds. It features a range of activities, from keynote addresses to workshops, led by renowned figures in the film industry such as Lena Dunham, Ryan Gosling, and Robert Rodriguez. While the festival often spotlights indie films, it also serves as a launch pad for studio comedies. Running concurrently with the SXSW Film Conference, the SXSW Film Festival celebrates innovation in filmmaking. The festival's categories range from Special Events to Short Film Programs, culminating in the SXSW Film Awards.
*Typical Timing:* March
*Year of Inception:* 1987
Telluride Film Festival
Held in Telluride, Colorado, the Telluride Film Festival takes place every September during the Labor Day Weekend. Incepted in 1974 by Bill and Stella Pence, Tom Luddy, James Card, and the Telluride Council for the Arts and Humanities, the festival is now managed by the National Film Preserve. The festival's primary focus is on premiering new films, maintaining a tradition that these films be North American debuts. Positioned strategically after Cannes but before Toronto and New York film festivals, Telluride has been instrumental in unveiling several significant films and filmmakers to the world.
*Typical Timing:* September
*Year of Inception:* 1974

Tribeca Film Festival
Initiated in 2002 by Jane Rosenthal, Robert De Niro, and Craig Hatkoff, the Tribeca Film Festival emerged as a response to the 9/11 attacks, aiming to rejuvenate the Tribeca neighborhood in Lower Manhattan. While some suggest its inception began before 9/11, its core mission remains to redefine the film festival experience and celebrate New York City's filmmaking heritage. The festival showcases a plethora of independent films, from documentaries to narratives. Unique to Tribeca is its Artists Awards program, where celebrated artists gift original artworks to winning filmmakers. The event now attracts around three million attendees, generating a whopping $600 million annually.
*Usual Timing:* April
*Inception Year:* 2002
Raindance Film Festival
Founded in 1992 by Elliot Grove, Raindance stands as a beacon for independent filmmaking, operating in major cities like London, New York, and Berlin. Recognized by Variety as a must-attend event, Raindance presents films from global filmmakers to a diverse audience, from film enthusiasts to industry professionals. The festival has seen a steady growth in attendees, boasting 13,500 in 2012 and a significant online following.
*Usual Timing:* September/October
*Inception Year:* 1992
Melbourne International Film Festival (MIFF)
Dating back to 1952, MIFF is among the world's longest-running film festivals. Melbourne holds a special place in film history, being the location for the world's first full-length feature film. MIFF celebrates this legacy by showcasing a curated selection of films from both local and international filmmakers. Recognized as Australia's premier film event, MIFF is the largest of its kind in the southern hemisphere. The festival has garnered accreditation from prestigious institutions like the American Academy of Motion Picture Arts and Sciences. As of 2013, the festival's leadership includes CEO Maria Amato and Artistic Director Carey.
*Usual Timing:* July
*Inception Year:* 1952
Hong Kong International Film Festival (HKIFF)
Established in 1976, HKIFF stands as Asia's premier film festival, renowned for introducing Hong Kong and Asian cinema to the global stage. As Hong Kong's most significant cultural gathering, it screens over 250 films from 55+ countries across various venues. Over the past years, HKIFF has been instrumental in producing and premiering short films by acclaimed Asian directors. From 2017, it has collaborated with Heyi Pictures to debut feature films by emerging Chinese directors. The festival is a hub for discovering fresh talent, celebrating Chinese cinema, and offering a holistic cinematic experience, from screenings to filmmaker interactions and exhibitions. It attracts over 300 international journalists and serves as a pivotal launchpad for films targeting the Asian market.
*Usual Timing:* March/April
*Inception Year:* 1976

Hosted in Los Angeles, the American Film Festival debuted in October 2020. Organized by FILMNET, the festival emphasizes the educational aspects of the entertainment industry, offering insights and knowledge to attendees.
*Usual Timing:* June
*Inception Year:* 2020

Dubai International Film Festival (DIFF)
DIFF, initiated in 2004, has rapidly become the foremost film festival in the Middle East. Championing Arab cinema, it offers a platform for regional filmmakers to gain international recognition. Held under the patronage of His Highness Sheikh Mohammed Bin Rashid Al Maktoum, the festival is a non-profit event organized by the Dubai Entertainment & Media Organization. Each year, DIFF showcases a diverse range of films, including numerous world premieres, emphasizing new cinema from the Arab world and beyond.
*Usual Timing:* December
*Inception Year:* 2004

In Conclusion: Top 15 Best Film Festivals in The World 2023
In the realm of cinema, film festivals like the Hong Kong International Film Festival, American Independent Film Festival, and Dubai International Film Festival have carved a niche for themselves, showcasing the brilliance of global and regional cinema. From the bustling streets of Hong Kong to the glitzy avenues of Los Angeles and the opulent sands of Dubai, these festivals have become cultural landmarks, drawing cinephiles, filmmakers, and media from around the world. As platforms for emerging talent, they not only celebrate the art of filmmaking but also play a pivotal role in the global film industry's dynamics. For those passionate about cinema, keeping an eye on these festivals is essential, as they often set the tone for global cinematic trends and offer a sneak peek into the future of film.
Thank you for reading… Top 15 Best Film Festivals in The World 2023