The Best Film Festivals To Submit To in 2023: A Guide for Filmmakers
Remember the first time you tried to pick the perfect ice cream flavor at a store with over a hundred options? Or, that time when streaming platforms offered you more series than you could ever hope to binge-watch? Picking the right film festival for your masterpiece feels eerily similar, doesn't it? One moment you're convinced Cannes is the way to go, the next you're leaning towards that quirky indie festival in Montana that promises to screen your film in an actual barn. Ah, choices!
Jokes aside, navigating the vast world of film festivals is no small feat. Choosing the right platform can be pivotal for your film's success. It's not just about recognition; it's about connecting with the right audience, networking with industry insiders, and sometimes, it's about that heartwarming feeling of seeing your name on a big screen while munching on overpriced popcorn. This guide is here to shed some light (get it? like a projector?) on the festivals that are worth your reel in 2023! This is… The Best Film Festivals To Submit To in 2023!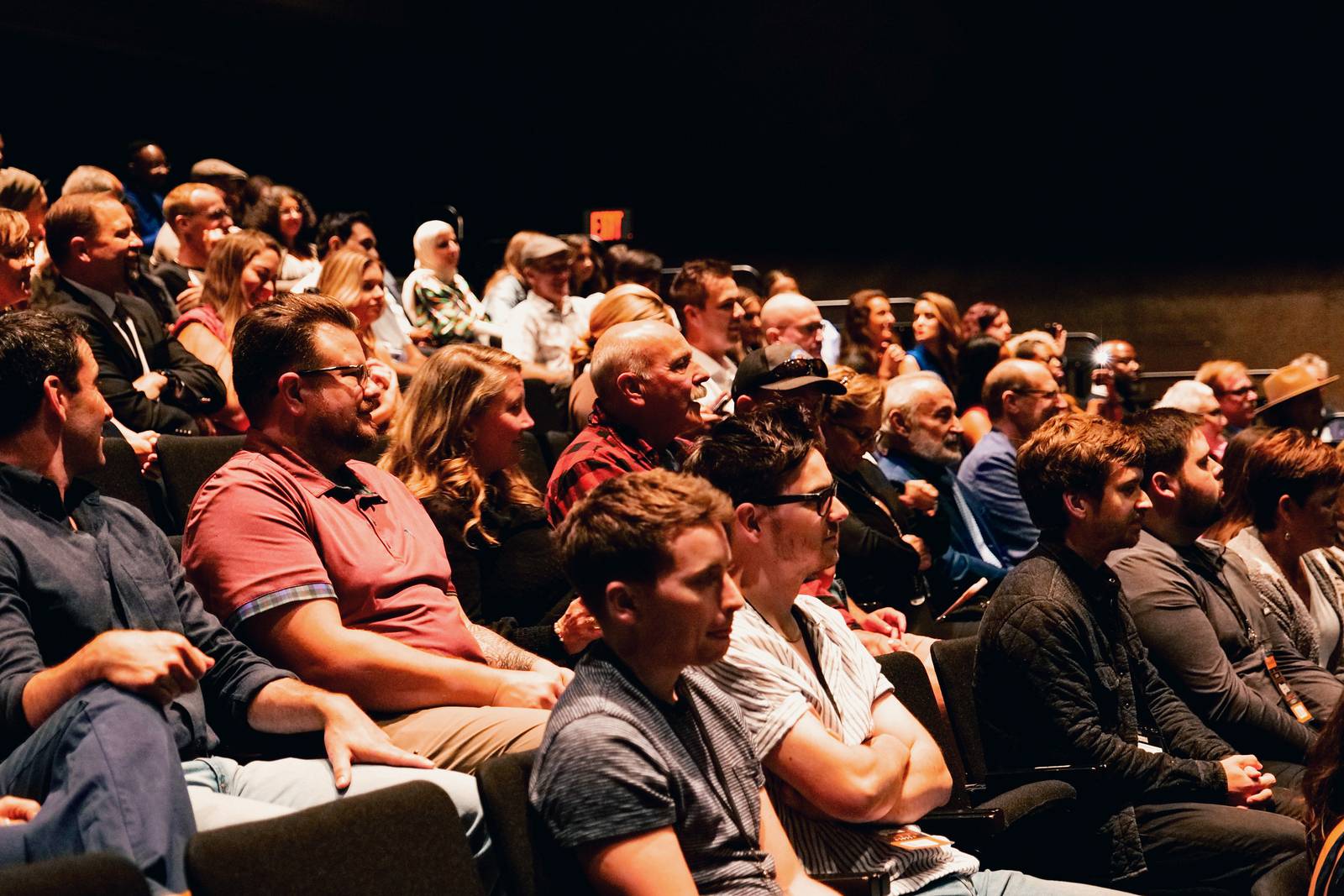 Section 1: A Little Trip Down Film Festival Lane
Long before Netflix parties and drive-in cinemas made their resurgence, the film-loving community had a different gathering spot: film festivals. These events date back to the 1930s, with the very first one held in Venice, Italy. Yes, that's right – while most of us think of gondolas and gelato when we hear "Venice", film buffs think of the Golden Lion.
From their inception, film festivals were about more than just movies. They were spaces of cultural exchange, where stories transcended borders, and filmmakers from different walks of life could come together to celebrate the art of storytelling. Over time, as cinema evolved, so did these festivals. From small, intimate gatherings in theater halls to massive international events attended by the who's who of Hollywood, film festivals have become the Olympics for filmmakers. And just like the Olympics, there are tales of triumph, heartbreak, and… occasionally, a wardrobe malfunction or two on the red carpet.
Fun Fact Box: Did you know that the Cannes Film Festival was initially set to launch in 1939 but was postponed because of World War II? It finally took place in 1946. Just imagine waiting seven years to see if your film won! The suspense would be… cinematic.

Section 2: The Heavy-Hitters – The Film Festivals You Can't Miss in 2023
Cannes Film Festival: If film festivals were high school cliques, Cannes would be the popular kid everyone secretly (or not so secretly) wants to be friends with. Nestled in the heart of the French Riviera, Cannes is the epitome of glitz, glamour, and cinematic genius.
Fun Anecdote: One filmmaker, in a desperate attempt to get noticed, once threw his film reel over the walls of the Cannes screening venue. While we can't confirm if this bold move landed him a deal, it sure did land him in festival folklore!
Submission Tips:
Early Bird Gets the Film: Cannes is notorious for its competitive lineup. Begin the submission process early to ensure you meet all the requirements.
Network, Network, Network: Apart from the film itself, your presence at Cannes can open up countless doors. Make sure to attend as many networking events as possible.
Brush Up on Your French: While not mandatory, throwing in a "merci" or "s'il vous plaît" can work wonders, especially when asking for that second glass of complimentary champagne.
Sundance Film Festival: From the glitzy shores of Cannes, we move to the snowy terrains of Utah. Sundance is the Mecca for indie filmmakers. Started by Robert Redford, this festival celebrates stories that break the mold.
Visual: Picture of a filmmaker bundled up in winter gear, holding a film reel and a cup of hot cocoa, with a caption: "Dress for the film you want, not the film you have!"
Submission Tips:
Unique Voice Over Volume: Sundance loves films that stand out. While your story is important, how you tell it can make all the difference.
Engage in the Labs: Sundance offers various labs and workshops for filmmakers. Participating can increase your chances of getting noticed.
Keep It Real: Sundance appreciates authenticity. Whether it's in your story, characters, or dialogue, always strive for genuine representation.

Section 3: Genre-Specific Highlights – Where to Shine
Best for Documentaries:
Truth can, at times, be stranger than fiction, and if you're someone who captures these truths on film, then the world of documentary film festivals awaits you!
List of top festivals for documentaries:
IDFA (International Documentary Film Festival Amsterdam) – Where raw, real stories meet an enthusiastic audience.
IDFF – The International Documentary Film Festival – A global filmmaking gem that celebrates the art of documentary storytelling.
DOC NYC – America's largest documentary festival. If your doc can make it here, it can make it anywhere!
Funny trivia: Werner Herzog, a famed documentary filmmaker, once ate his shoe after losing a bet to Errol Morris about Morris completing his documentary. Let's just hope your documentary success doesn't cost you your footwear!
Best for Short Films:
For those of you who believe in "short and sweet" (or short and terrifying, or short and thrilling – we don't judge!), the world of short film festivals is your playground.
List of top festivals for short films:
Clermont-Ferrand Short Film Festival – Often considered the 'Cannes' for short films.
New York Independent Film Festival – From the Big Apple with love, a fest that celebrates the brevity of storytelling.
Palm Springs International ShortFest – Sun, fun, and short films galore!
Friendly advice: Always remember, a short film isn't just a "shorter" film. It's a different art form, demanding precision in narrative and execution. Every second counts!
Best for Animation:
To all the animators who paint stories frame by frame, the world of animation film festivals awaits with animated excitement!
List of top festivals for animation:
Annecy International Animation Film Festival – The holy grail for animators worldwide.
The International Animation Film Festival – North America's leading animation fest.
Stuttgart Festival of Animated Film (ITFS) – Germany's finest, blending technology and art seamlessly.
"Animation is not the art of drawings that move but the art of movements that are drawn." – Norman McLaren. And for those wondering, no, he didn't say anything about how many cups of coffee it takes to finish one sequence!

Section 4: Geographical Goldmines – Festivals Around the World
Europe's Elite:
Ah, Europe – the land of historical cities, breathtaking landscapes, and some of the most prestigious film festivals. Whether you're exploring the cobbled streets of old European towns or the red carpets of its festivals, Europe offers a cinematic experience like no other.
Highlight of top European festivals:
Berlin International Film Festival (Berlinale) – Germany's crowning jewel in the cinematic realm, where films, politics, art, and glamour coalesce.
Venice Film Festival – Because when in Venice, you do as the filmmakers do: compete for the coveted Golden Lion!
Locarno Film Festival – Set in the picturesque Swiss town, it's where art cinema finds its most ardent lovers.
At one European festival, a director, trying to be fashion-forward, wore two different shoes to a premiere. While many thought it was a fashion statement, he later confessed he had packed in a hurry!
North American Nuggets:
From the bustling streets of New York to the sunny boulevards of LA, North America's film festivals are a blend of indie spirit, Hollywood glamour, and everything in between.
Highlight of top festivals in North America:
Toronto International Film Festival (TIFF) – A melting pot of global cinema, TIFF is where Oscar buzz often begins.
Telluride Film Festival – Nestled amidst the mountains of Colorado, it's a serene escape for film lovers.
SXSW Film Festival – Austin's pride, where films meet music, technology, and BBQs!
The Best Film Festivals To Submit To in 2023: A Guide for Filmmakers

Section 5: Festival Submission Tips and Tricks
Filmmakers, gear up! It's not just about having a masterpiece in your hands; it's also about presenting it masterfully. Just as you'd never serve a gourmet meal on a paper plate, you shouldn't send your film off without some polished finesse.
The Art of the Pitch:
Crafting a Synopsis that Grabs Attention: When penning your synopsis, think of it as your film's trailer in words. Be succinct, be catchy, and, most importantly, be true to your story.
Advice: Imagine your film synopsis as a tweet. You have limited characters, so make each one count!
Technical Tidbits:
Double, triple, quadruple-check! Ensure that your film's format is compatible with the festival's requirements. From frame rates to file sizes, the devil is in the details.
Networking Know-How:
Beyond the Submission: Remember, film festivals are not just about the films; they're about the people behind them. Engage in Q&A sessions, attend workshops, and don't shy away from introducing yourself.
Tip: Have a memorable (not notorious!) anecdote about your filmmaking journey ready. It's a great icebreaker!
Final Checks and Balances:
Feedback First: Before submitting, have a fresh set of eyes (or two) watch your film. Constructive criticism can be gold.
"Filmmaking is a team sport. Even if the team is just your grandma telling you she didn't get the ending."
D-Day Prep:
Stay Updated: Once submitted, keep an eye out for any communication from the festival. From selection announcements to logistical details, be proactive.
Advice: Set up email notifications, alarms, pigeon carriers – whatever it takes to stay in the loop!

Conclusion – The Best Film Festivals To Submit To in 2023:
Ah, dear filmmakers, we've traversed the globe, delved into genres, and picked up a trick or two about making a splash in the festival circuit. But remember, the heart of filmmaking and festival participation is not just about accolades and applause. It's about sharing your vision, your art, and your voice with the world.
Every time you pick up a camera, script, or even a mere idea, you're embarking on a journey. Each festival submission is a chapter of that journey, filled with anticipation, excitement, nerves, and hope.
While it's natural to yearn for the shimmering trophies and the roaring applause, let's not forget the little joys: the late-night edits, the blooper reels, the first-time views, and the camaraderie of a film set.
The world of film festivals is vast, diverse, and ever-evolving, much like the world of cinema itself. So whether your film gets screened at Cannes or in your grandma's living room, celebrate the fact that you've told a story that's uniquely yours.
And as your friendly neighborhood education expert and teacher, let me remind you: success isn't defined by acceptance letters or laurels, but by the passion, dedication, and love you pour into your work. So keep filming, keep dreaming, and always remember to enjoy the journey.
Thank you for reading out exploration in The Best Film Festivals To Submit To in 2023: A Guide for Filmmakers!