Looking To Become A Full-Time Filmmaker? Let's Explore How.
If you have a passion for film creation, you might be interested in pursuing a full-time filmmaking career. While the prospect of transitioning to full-time filmmaking from your 9-5 sounds appealing, in order to successfully make the switch… You'll need to have an attack plan ready. There are a lot of passionate filmmakers looking to become a full-time filmmaker!
With that being said – if you have the drive and internal motivation necessary to become a full-time filmmaker, here's where you need to start. 

Understanding Which Area You'd Like to Pursue
If you're looking to become a full-time filmmaker.. Before you make any further decisions about your intended filmmaking career: You'll want to spend time determining a specific skill or niche talent that you possess. Figuring out what exactly makes you stand out from other independent filmmakers will only improve your likelihood of getting your dream job. 
Hiring agents are looking for uniquity, and that means it's your job to bring something different to the interview desk. 

Take out a piece of paper, and write down your interests and hobbies as they relate to working in the film industry. These interests could range from "enjoys creating storylines for coming-of-age films" to "enjoys film-centric photography". 
Below that list, jot down any creative skills you currently possess or are working on improving. 
That piece of paper will give you some valuable insight as to which area of filmmaking you'd fit best within. 
Once you've established and perfected your unique skillset, taking further steps towards living out your passion becomes a much simpler task. 

Researching Your Preferred Job Role
The film industry is competitive, to put it lightly. Securing a well-paying, full-time career in filmmaking is the ultimate holy grail for millions of independent filmmakers just like you. 
However, there's no need to be discouraged. Getting some kind of work experience producing short films underneath your belt will distinguish you from your peers. Taking on a small amount of unpaid or low-paid film producing work in the present moment will pay itself back in dividends 5 years from now. 
You don't have to sacrifice 40 hours a week for work experience, either. On any job board you visit, producers are always looking for a little bit of extra help once or twice a week in exchange for being a reference on your resume. 
By trying your hand in a certain job role, not only do you gain work experience, but you gain a hands-on understanding of the expectations a given job role will require you to meet. Gaining bits and pieces of work experience will help you determine what you can't stand and what you really enjoy doing. Interim work experience also has no financial commitment attached to it, meaning that you can always try something else if one position doesn't fit your skillset. 
As a result of getting hands-on experience, you'll be able to make a wiser decision down the road when it comes to picking a long-term career position. 

Creating Simple Goals For Yourself
While Looking To Become a Full-Time Filmmaker
The Roman Empire wasn't built in a day. But every day was dedicated to building the Roman Empire. The same analogy can be applied to your filmmaking aspirations. 
While you can't expect to see substantial progress over a short period of time, creating smaller goals in the present will help you follow through on much larger goals in the grand scheme of things. Baby steps add up. 
Some simple, non-overwhelming goals of yours could be saving money every week, reaching out to people on LinkedIn or Craigslist once a week for networking purposes, or gaining work experience in a certain job role once a month. Remember that although major changes take time to implement, consistently meeting your short-term goals will accelerate the process. 
These goals don't need to be overwhelming. However, they do need to be reasonable, and they need to fit within your current lifestyle in order for you to continuously accomplish them. If you need to scale back your goals for a month or so in order to handle your business, don't stress. Life happens. 

Focusing on Building Your Digital Brand
Putting your time, energy, and money towards building a digital presence for yourself is one of the wisest investments you can make in your future filmmaking career. Failing to create a brand for yourself will make it harder for you to get noticed by the hiring agents who could change your life for the better. 
Establishing your presence online will greatly increase your legitimacy as an independent filmmaker, especially as you start to grow your own fanbase and develop a knack for connecting with other people in the industry. 
If you haven't done this already, create a website and social media page for the express purpose of displaying your film reels. Posting your content on YouTube, Vimeo, and FilmFreeway can get your film reels noticed by tons of potential fans who follow similar channels online. These social media channels also give independent filmmakers the chance to visually connect with their fans while giving them a glimpse of the person behind the film. 
Establishing a legitimate digital presence with your name attached to it can spell the difference between success and failure. Independent filmmakers who go the extra mile to secure their position in the industry experience positive career changes, while those who don't usually end up spinning their wheels. 

Our Film Interviews and Reviews Can Help You Obtain a Filmmaking Career
Building your brand as a filmmaker will ensure that your digital portfolio of content gets noticed by somebody who can appreciate your talent (and pay you for it). 
In order to successfully build your brand, you'll want to make sure that your website is seen by everyone who puts your name in Google's search bar. 
If you haven't heard about SEO, it's the determining factor used by Google when they choose what ranking position your website receives for a given search query. It's worth mentioning that first-page websites receive 91.5% of Google traffic. 

With that being said, you'll want to make sure that your website obtains a first-page listing to attract the most views possible. The easiest way to achieve this ranking is through updating your website and social media regularly with new content. 
The Film Festival Network also offers growing independent filmmakers the opportunity to reserve an IMDb-certified film interview or a certified short film review. 
Our interviews and reviews give you the chance to present yourself as a professional filmmaker. To your digital fanbase, potential hiring agents, and even other independent filmmakers with a large following that might be interested in working with you. 
In addition to serving as prime marketing material for you, our interviews and reviews improve SEO ranking. They can help your website achieve a first-page listing by passively increasing your brand's search engine authority on Google. 
Because our interviews and reviews are also IMDb-certified: They can be used as material for creating or growing your IMDb filmmaker page. Our resources will further improve your brand's legitimacy and drastically increase your chance of getting noticed by established, respected filmmakers. 

Making Your Transition Into Filmmaking Painless and Simple
Successfully transitioning from your 9-5 job into a full-time filmmaking career might sound like an unachievable goal. It doesn't have to be. Starting today, you can begin to take small steps that will eventually lead you towards where you want to be. 
Mt. Everest wasn't climbed in a day. But the only people who never got to the top never started their journey at base camp.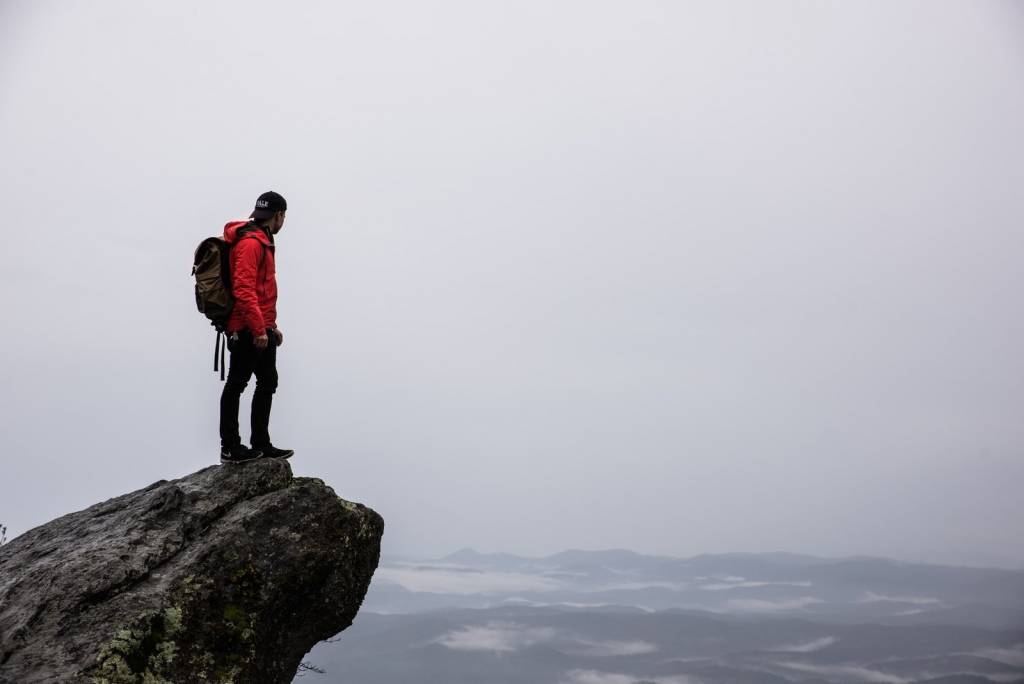 Don't feel compelled to work within a specific timeline. So long as you continue to create and meet small, achievable goals for yourself, you're moving in the right direction. No matter how long it takes for you to climb the mountain: Obtaining a career that fulfills your passions will be worth the path you took to get there. 
So are you looking to become a full-time filmmaker? If you start today, you're starting a life-changing journey!